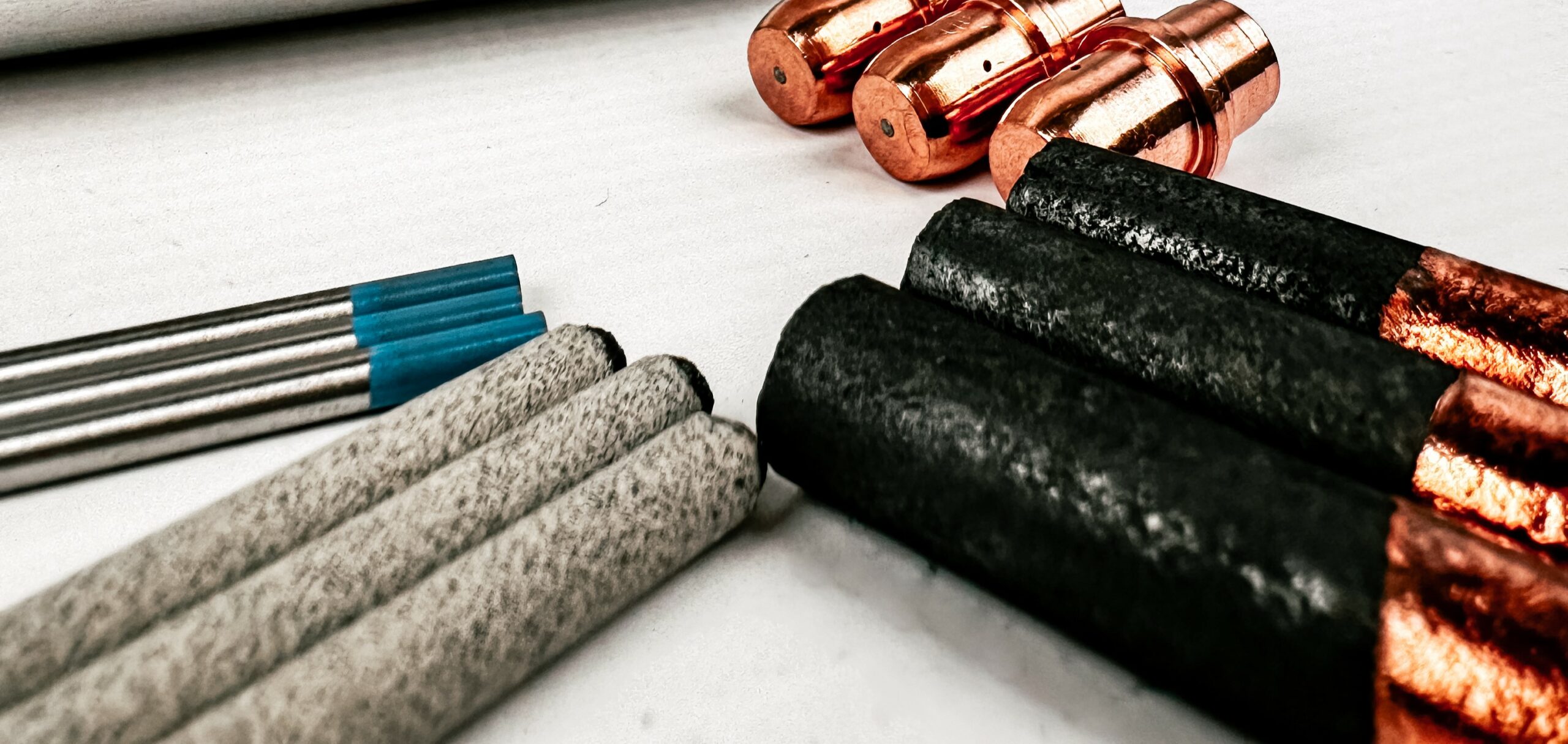 Elektroda spawalnicza to jeden z podstawowych elementów używanych w procesie spawania. Mówiąc najprościej – jest to metalowy pręt, który pełni rolę zarówno źródła prądu, jak i materiału dodatkowego do łączenia dwóch elementów metalowych. Elektroda jest przymocowana do uchwytu spawalniczego, który zapewnia przepływ prądu elektrycznego do elektrody.
Podczas spawania elektroda spawalnicza jest podłączona do źródła prądu, czyli do spawarki. Prąd elektryczny, który przepływa przez elektrodę, powoduje nagrzewanie się materiału elektrody, co powoduje jej stopienie i tworzenie się łuku elektrycznego pomiędzy elektrodą a materiałem, który ma zostać połączony. Ciepło generowane przez łuk elektryczny powoduje topnienie materiału elektrody i stopienie materiału bazowego, co umożliwia połączenie dwóch elementów.
Elektrody spawalnicze są dostępne w różnych rodzajach, zależnie od rodzaju spawania i materiałów, które mają zostać połączone. Każdy rodzaj elektrody ma swoje specyficzne właściwości spawalnicze, takie jak odporność na korozję, wytrzymałość na rozciąganie i elastyczność. Przy wyborze elektrody należy wziąć pod uwagę m.in. rodzaj materiału bazowego, warunki spawania i wymagania dotyczące połączonego elementu.
W Spawalniczym Sklepie Internetowym Tomsystem oferujemy szereg różnego rodzaju elektrod przeznaczonych do spawania wszystkimi metodami!
Sprawdź już teraz naszą ofertę>>